Increase impact

Visual process & progress
Visible goals & actions agreed
Assignments & material follow-up
Chat between sessions

Increase sales

Promotion to new clients
Clients can buy easily 24/7
Automated contracting
Easily coach network building

Business dashboard

Lead your business better
Professional service catalogue
Make ROI visible
Check your leader board
Business dashboard is coming soon

Group service management

Registration online
Automated waiting list
Individual learning steps
Automated certificates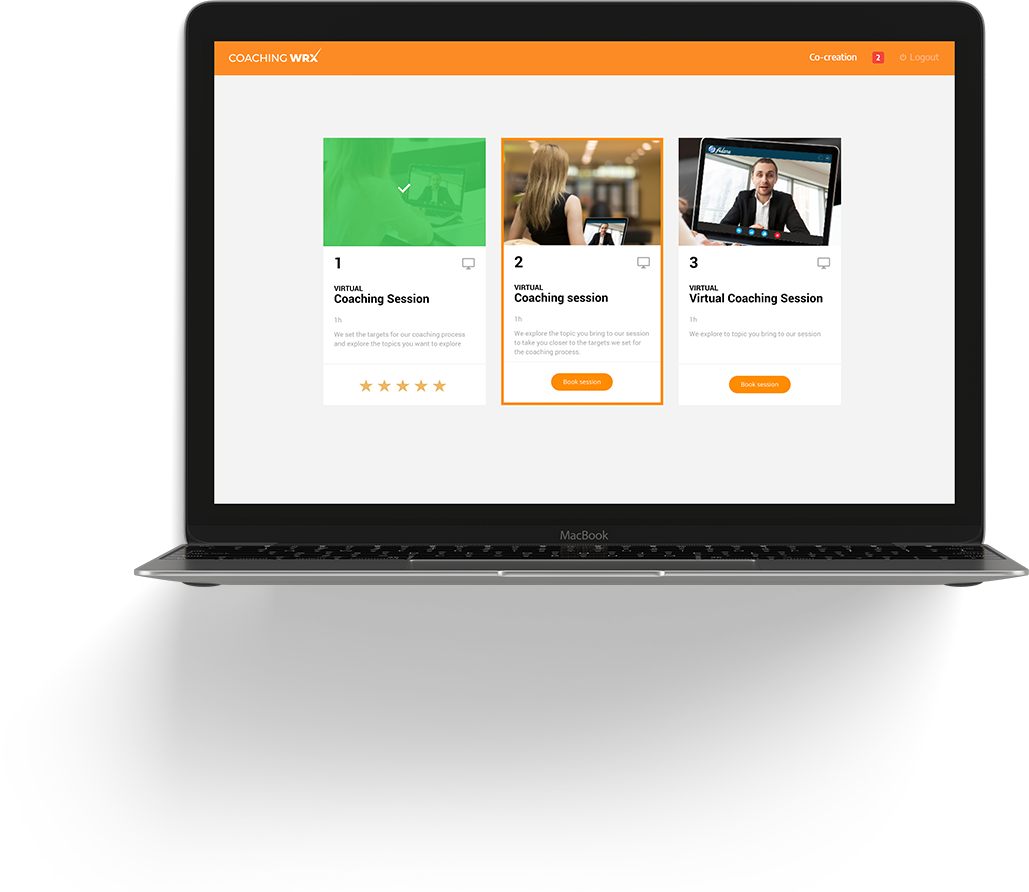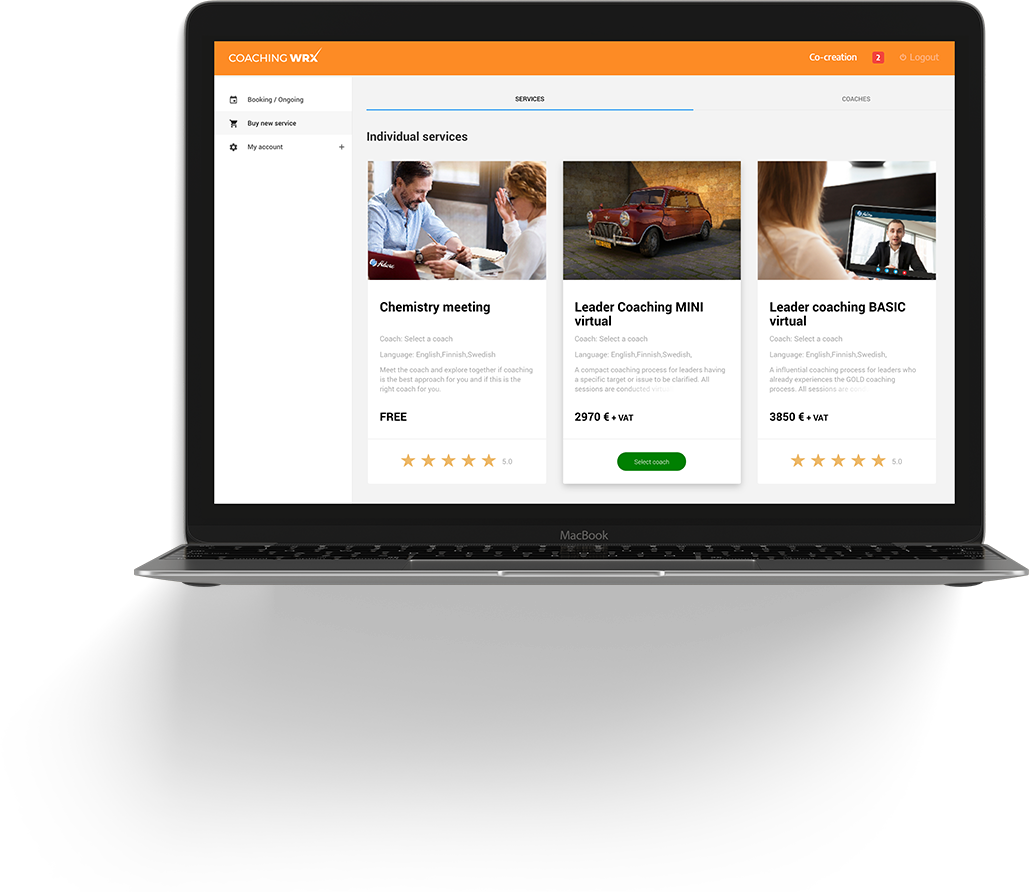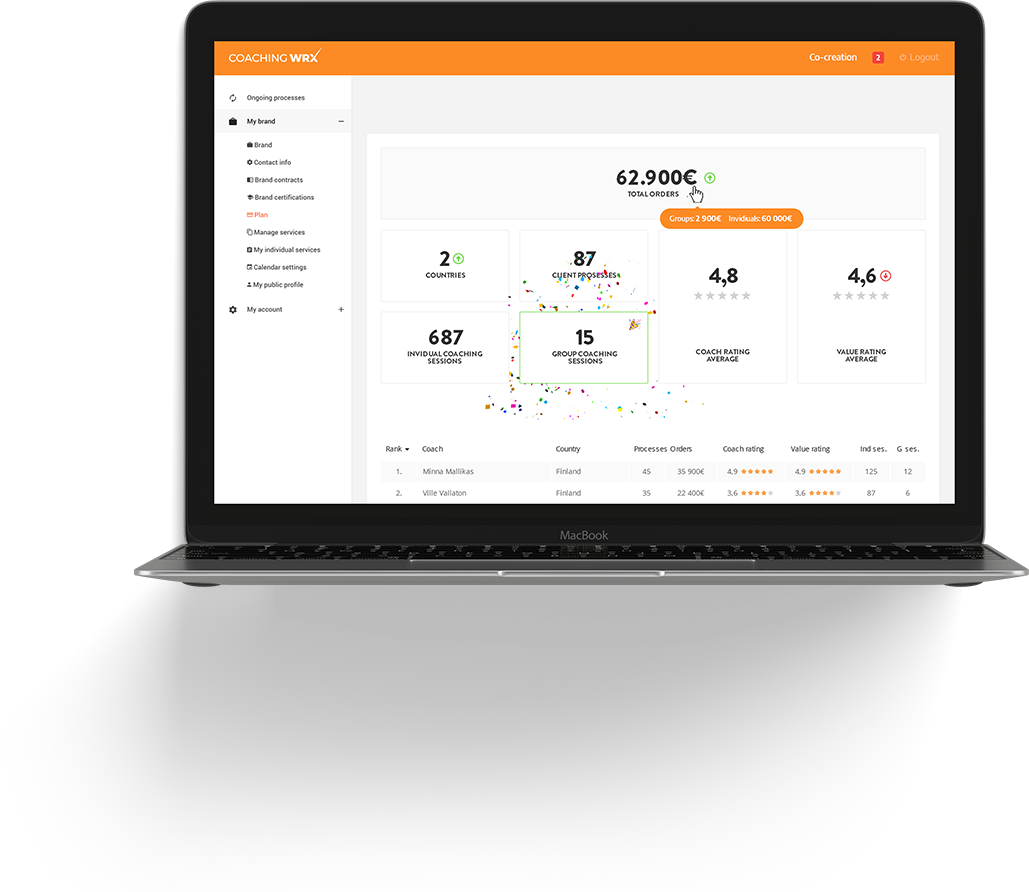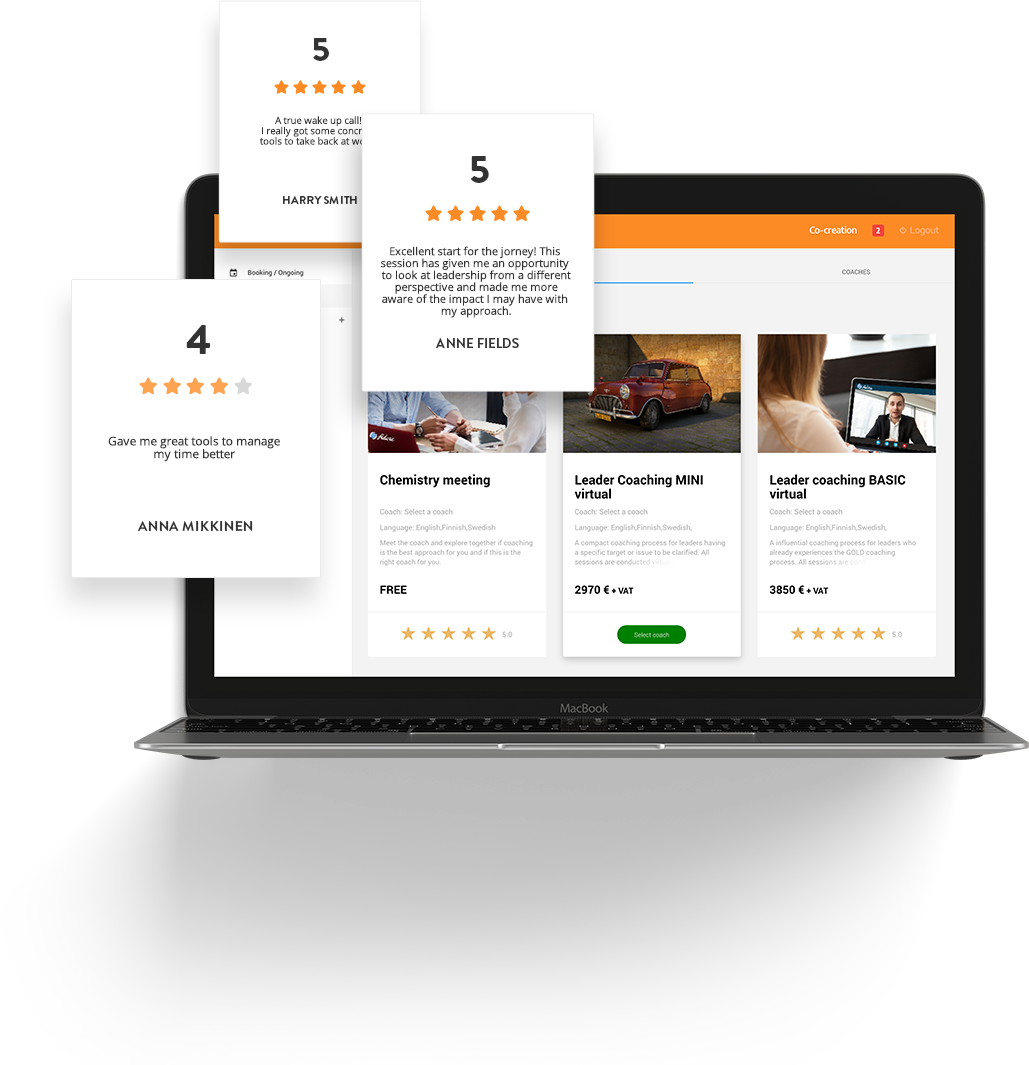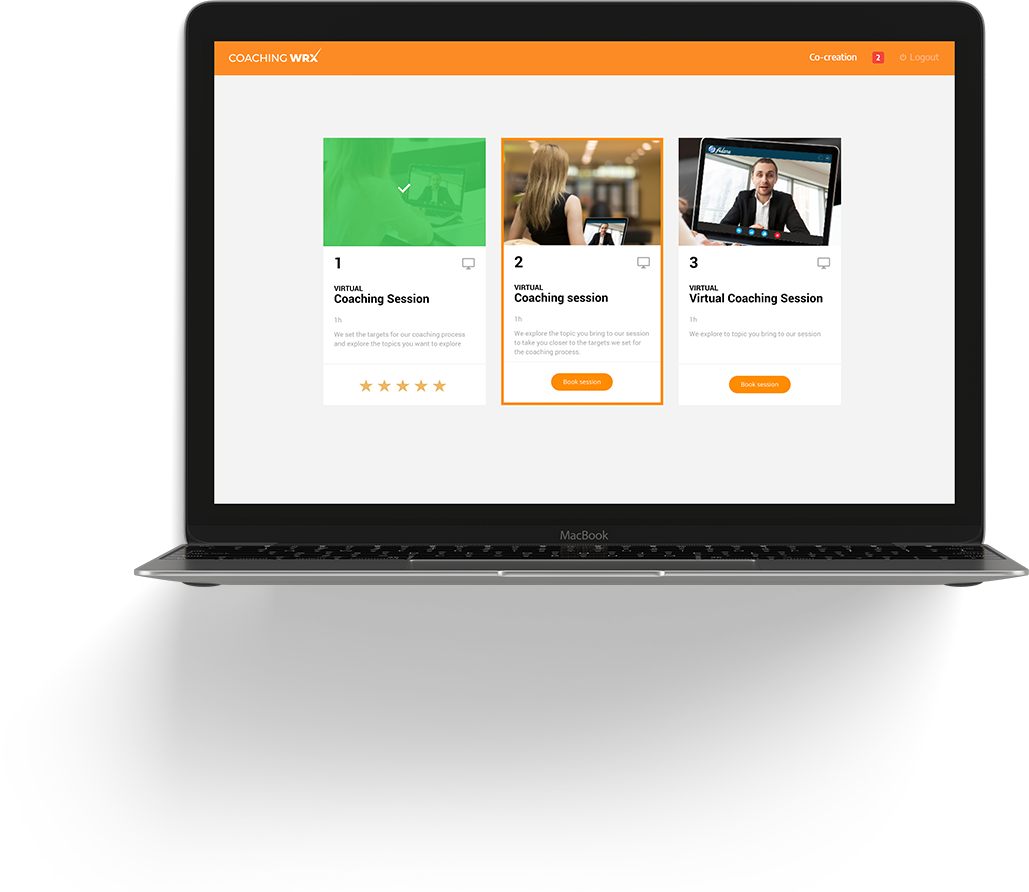 What makes Coaching WRX perfect
for Professional Ethical Coaches
Designed for your specific needs, enabling you to spend your time on the most important.

Professional
Coaching WRX is designed by a senior coach,
for professional business coaches serving corporate leaders.
Enabling coaches to add more value to clients and lead their business.

Our servers are hosted by one of the largest hosting companies in Europe and are located in Helsinki datacenter in Finland in full compliance with the strict European data protection regulations (GDPR). Certified in accordance with DIN ISO/IEC 27001 and with automated data backups. Attract your ideal clients with professionally packaged services, easy contracting, online booking and registration. Accelerate your clients growth with blended learning support and keep them accountable. Calendar invitations and reminders are also automated and value feedback collected through out the process.

Easy set up & use
No tech skills needed. Create your own brand in few minutes with your look & feel.
Coaching WRX guides the service design and helps you price your service packages.
You can build your services quickly with easy drag-and-drop.

You can create individual or group services, trainings or webinar series, face to face or virtual, support blended learning and different learning styles with live sessions, webcasts, documents, questionnaires, books, surveys, group work and follow up clients' progress and received value. The targets set, actions agreed, and session notes are all safely in one place. Coaching WRX is intuitive to use, so no training is needed for your clients. Clients see a visual process, keeping them accountable and nourishing the growth while interacting with you before, during and between the sessions. Easy online booking and integrated virtual tools enable coaching anytime, anywhere.

Safe & Ethical
We partner with you to grow your business and
support you to serve your clients even better.
You have easy access on any device with secure login. No need to install anything.

Leadership is creating results in a way that nourishes trust. Having passion to build a strongly value driven, ethically lead business does not mean we don't care about money, we just care more about how the money is made. Ethics is in the core of who we are and was one of the important reason to build Coaching WRX. We charge for the service we provide and that is our business model, we do not sell, use or share your data, but truly partner with you.
We are fully GDPR compliant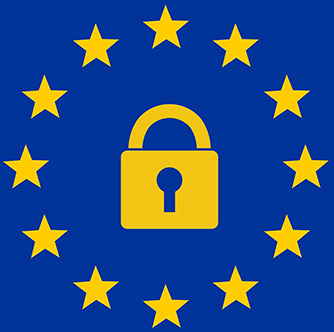 Increased security measures
Only authorised use of data
Full transparency on what personal data is collected, why and how it is used
User has access and power over all personal data
User can delete account any time and be forgotten
Most relevant professional coaching certification bodies recognised by Coaching WRX