Enrol to
Irti turhasta stressistä- opi tehokas työkalu!
Coach: Sari Vuohtoniemi
Language: Finnish
Loma on monelle rentouttavaa aika ja moni meistä päättää palatessaan töihin pitää itsestään ja hyvinvoinnistaan parempaa tällä kertaa myös arjessa parempaa huolta. Kun arki alkaa, on helppo kuitenkin hypätä samaan oravanpyörään, jos ei muutosta ole mielen tasolla todella tapahtunut. Arki vaatii usein kykyä priorisoida ja fokusoida oleelliseen sekä ei:n sanomista, mikä ei ole aina helppoa. Lääkkeeksi ei pidemmän päälle auta juosta kovempaa ja toistaa samoja totuttuja kaavoja. Muutoksen aikaansaamiseksi on tärkeä tulla tietoiseksi omista ajattelu- ja tunnemalleista, jotka saavat meillä stressin aikaan. Tutkimusten mukaan stressiä ei aiheuta ympäristömme tapahtumat, vaan se mitä niistä ajattelemme. Kestävän johtajuuden perustana on kyky tiedostaa mitä omassa mielessä tapahtuu ja löytää uudenlaisia lähestymistapoja ja kuvakulmia tarkastella itseämme ja ympäristöämme.Tässä webinaarissa saat käyttöösi nopeasti vaikuttavan työkalun, josta on ollut tutkitusti hyötyä mm. stressinhallinnassa, uniongelmissa,  masennuksen ja ahdistuksen lievittämisessä sekä tunteiden säätelyssä. Mind-Body Bridging on tieteellisesti tutkittu menetelmä, jonka on kehittänyt amerikkalainen psykiatrian professori Stanley Block yhdessä lukuisten asiantuntijoiden ja lääkäreiden kanssa. MBB-harjoitusten avulla tiedostetaan ja luodaan etäisyyttä niihin psykobiologisiin mekanismeihin, jotka tuottavat epätarkoituksenmukaista ajattelua ja siihen liittyvän mielikehotilan. Harjoitukset ovat helppoja oppia ja toteuttaa vaikka kesken työpäivän. Tule mukaan ota mukaasi konkreettinen ja helposti arjessa käytettävä ja tehokas työkalu. Varaathan itsellesi kynän ja paperia harjoituksia varten.‍
Last registration date have expired and service group can't be purchased anymore.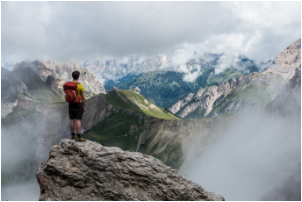 1
Virtual
Stressinhallinta ja itsen johtaminen
15.08.2019 08:15 - 15.08.2019 09:00