Coach profile - Sari Vuohtoniemi
Contact
+358414666073
sari.vuohtoniemi@truepotential.fi
Sofiankatu 4C, Sofia Future Farm
00170 Helsinki
Finland
Introduction
My passion is coaching people and teams to release their true potential. I am Professional Certified Coach (ICF) with nearly 20 years of experience of leadership development and 2.300 hours of coaching leaders and leadership teams in business and public sectors as well as own experience in leadership, CEO and management team and expert positions in international companies, start-ups and M&A's, and and also as an entrepreneur. My educational background include eg. Social Psychologist (M.Soc.Sci.), BBA, Executive Work Counsellor, Enneagram Teacher (ETNT), NLP Master Practitioner, Mind-Body Bridging Coach. Based on my long experience, good self-awareness and understanding of human being is a key starting point for sustainable transformation as a leader. It means becoming aware of our habitual and often very automatic patterns of thinking, feeling and acting as well as core motivation and beliefs driving them. Looking forward to your contact! Free try out coaching sessions available.
Coaching information
ICF Credential

PCC (Expiring 31.12.2021)
Coaching languages

English, Finnish
Basic Information
Full Name

Sari Vuohtoniemi
Current position

Executive & Leadership Coach (PCC)
Country

Helsinki, Finland
Timezone

Europe/Finland/Helsinki (UTC/GMT +02:00 hours)
Gender

Female
Address
Address

Sofiankatu 4C, Sofia Future Farm
Zipcode

00170
City

Helsinki
Country

Finland
Individual services
Group services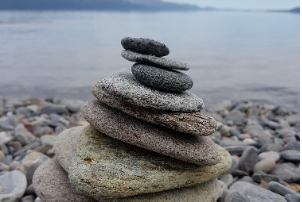 Head Coach: Sari Vuohtoniemi
Target group: Johto, esimiehet, HR
Language: Finnish
Last register date: 06.01.2020
Haluatko kasvaa johtajuudessa uudelle tasolle vahvistamalla itse- ja ihmistuntemustasi ja kykyäsi vapauttaa omaa ja tiimisi potentiaalia sekä edistää itseohjautuvuutta, menestystä ja hyvinvointia organisaatiossasi?

Oletko joskus päättänyt muuttaa toimintatapojasi esim. tapaasi johtaa, ja muutosta ei hyvistä päätöksistä huolimatta tapahdu, vaan huomaat toistavasi samoja tuttuja toimintamalleja muutoksen jäädessä arjen ja kiireen jalkoihin? Et ole ainut. Meillä kaikilla on automaattisia toiminta-, ajattelu- ja tunnemalleja, jotka rajoittavat usein käsitystämme todellisuudesta ja saattavat jopa estää saavuttamasta sitä, mitä todella haluamme ja hyödyntämästä todellista potentiaaliamme, jos emme tiedosta niitä. Esimerkiksi itseohjautuvuuden kulttuurin mahdollistamisen tiellä voi olla monia tiedostamattomia uskomuksia. Näiden automaattimallien tiedostaminen ja muuttaminen on elinehto kestävän muutoksen aikaansaamiseksi sekä ketterän, tunneälykkään ja itse - tai yhdessäohjautuvuutta mahdollistavan johtajuuden kehittämiseksi.
Johtajana onnistumisen perusedellytyksiä ovat hyvä itsetuntemus, kyky johtaa itseä ja haastaa omaa ajattelua sekä ihmisten erilaisuuden huomioiminen niin yksilöiden kuin tiimienkin johtamisessa siten, että kaikkien potentiaali pääsee vapautumaan ja rakentamaan niin yrityksen kuin yksilöiden menestystä ja hyvinvointia.

Tule mukaan webinaariin kuulemaan kokemuksia siitä, miten oppia tiedostamaan näitä automaattisia ajattelu-, toiminta ja tunnemalleja ja miten muutosta voidaan saada aikaan.

Saat myös kuulla lisää alkuvuodesta 2020 alkavasta avoimesta valmennusohjelma, joka on tarkoitettu johtajille, jotka ovat valmiita kasvamaan ihmisenä ja johtajana ja vapauttamaan omaa ja muiden potentiaalia.

Webinaarin vetäjä: Sari Vuohtoniemi johdon coach (PCC), sosiaalipsykologi, joka on viimeisen 20 vuoden ajan keskittynyt johtamisen kehittämiseen, coachina, johtamisen ja johtoryhmien valmentajana ja työskennellyt useiden satojen johtajien ja esimiesten kanssa niin Suomessa kuin maailmallakin. Hänen intohimonaan on auttaa ihmisistä ja organisaatioista esille piilossa olevaa potentiaalia.
FREE
Program services
No available program services right now.